Welcome to Crosswell Drive Elementary
I am honored and privileged to be a part of the Crosswell Drive community. My focus is to implement the facilitation of leadership toward positive student outcomes. My commitment to the success of our students and staff is paramount and a top priority. I pledge my expertise, knowledge, and experience to my staff, our students, our families, and our community to ensure every student's success.
  Dr. Shawn Hagerty-Principal
Title I Events
September 19-Title I Literacy & Math Family Night@3pm in the Multipurpose Room
October 3-Title I Student & Parent Conferences-3pm-7pm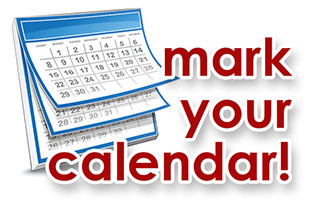 Thurs,October 5- HALF DAY- School PD- Dismissal @11am
Fri, October 6-NO SCHOOL-District PD
Mon, October 9 & Tues, October 10-NO SCHOOL-Fall Break
¡Mira esto!
¡Reúnete con los especialistas del programa multilingüe del Distrito Escolar de Sumter y más! Habrá servicios de traducción al español disponibles. ¡Habrá premios, libros, recursos y pizza gratis!
Lunes 18 de septiembre 5:30pm -7:30 pm
SSD Annex
220 Hasel Street
Sumter,SC 29150
STUDENT CONDUCT
Please discuss appropriate behavior on and off school grounds with your child/ren. 
PLEASE CLICK ON THE LINKS BELOW FOR MORE INFO.

Family Educational Rights and Privacy Act( FERPA).
The Annual School Improvement Council (SIC)  Report has been prepared for you and the school community by the Crosswell Drive Elementary School Improvement Council in accordance with South Carolina law (Act 135). Its purpose is to share information on the school's progress in meeting various goals and objectives, the work of the SIC, and other accomplishments during the school year.
A copy of this report is also posted on our website as a PDF and printed copies are available in the main office.
Sumter School District
Face Masks are Optional for the 2023-2024 SY.
Parents and Guardians of current 3rd grade students please click the link below to read the 3rd Grade Notification Letter.